Meet the 2023 Health Mart Pharmacy of the Year
This year during McKesson ideaShare, fellow Health Mart and independent pharmacies attending McKesson ideaShare voted to name Eden Drug the 2023 Health Mart Pharmacy of the Year. Eden Drug owner and PIC Pete Crouch, RPh., accepted the award from Jeanine Singer, McKesson senior vice president of field sales, and Crystal Lennartz, vice president and general manager of Health Mart Atlas.
"It feels humbling to have won…I know that many others are also deserving for all the creative ways we all take care of our patients," Pete said. "Honestly, I was just honored to be nominated and was kind of surprised when we won… I tried to tell our story as simple and honest as I could."
Based in the lush green town of Eden, North Carolina, Eden Drug stands as a cornerstone of the community. Established in 1982, Eden Drug has been serving the community for more than 40 years and employs a 40-person staff in positions from pharmacist to delivery driver.
"We celebrated with our team, and they were excited to be part of our recognition as Health Mart Pharmacy of the Year. It helped reinforce the why of what we do. Lots of congratulations came in from our community as well, and Eden Drug is being honored at the next Eden City Council meeting," Pete said about returning home after winning.
Using the philosophy of "imperfect action is always better than perfect inaction," Pete said he focuses on how to run a business and make it the best for his patients, his community, and his employees, while making a profit.
If they see a need, they do what they can to fill that need. If they have an idea to help their community or improve the business, they do not shy away from taking a risk to turn that idea into a reality. This includes teaching heart healthy classes at a local senior center and operating an education center to hold diabetes classes next to the pharmacy.
Learn more about Eden Drug's story in the video below.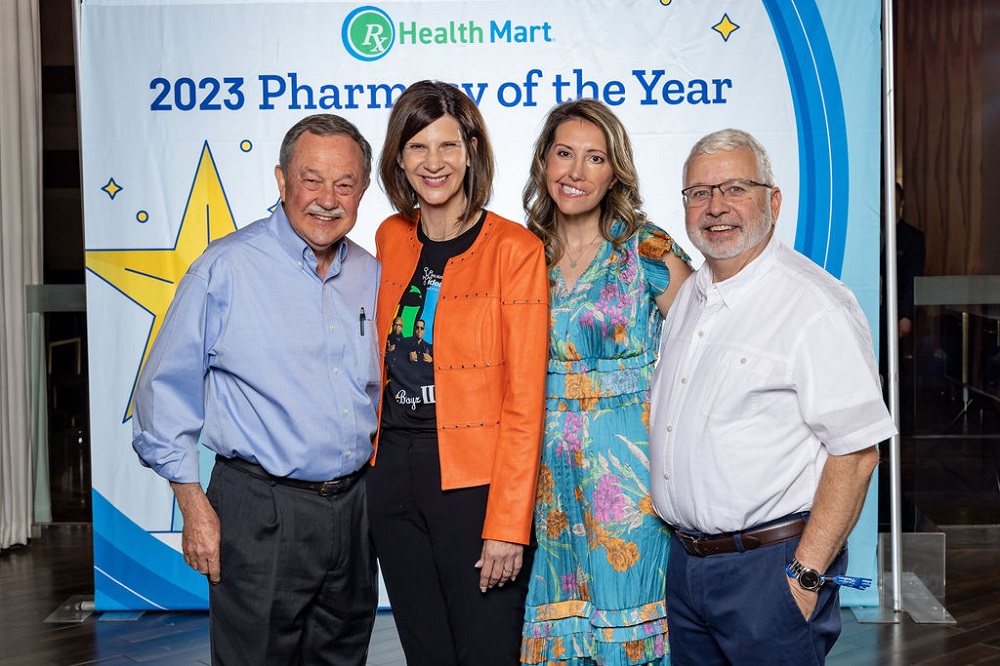 2024 Health Mart Pharmacy of the Year
Early in 2023, the Health Mart team received numerous nominations that told a range of inspiring stories. We were so proud and excited to read about all the amazing work Health Mart pharmacies are doing in communities across the United States. 
The search for next year's winner will begin January 2024. If you feel like your shop has a great story to share, we'd love to hear it. 
"My advice to others who want to be nominated for Health Mart Pharmacy of the Year is to continue putting the patient first and tell your story. We are all doing amazing work under difficult circumstances. I learn from other pharmacists almost every day," Pete said.
Please reach out to your sales representative to discuss your nomination. Or you can send us a private message on our social media channels including Instagram, Facebook and LinkedIn.
What does a Health Mart Pharmacy of the Year look like?
Best-in-class clinical practices
Health Mart brand ambassador
Community leader
Independent pharmacy advocate
Excellent financial performance
Bunch Pharmacy, Guntersville, AL 
For the first time in Health Mart Pharmacy of the Year history, three finalists were presented and chosen by their peers at McKesson ideaShare 2022. The finalists were able to meet, greet and campaign amongst their peers, including stump speeches at the opening general session. Pharmacy attendees voted for their choice for the honor.